Travel Buddy Dog Seat Cover
 Travel Buddy is a premium dog car seat cover designed for most type of car travel including extensive  road trips, camping, picnics, nature trips, fun and leisure rides with your dog. Major benefits of travel buddy dog car seat cover is to ensure comfort and maintain the cleanliness of your car plus a stylish dog car seat cover and additionally it provides comfort and great car travel experience for kids, family and friends plus special time spent with the dog during travel. Features of travel buddy dog car seat cover includes low maintenance, eco-friendly and durable  PU leather materials that will  allow you to make many trips and travel with your dog.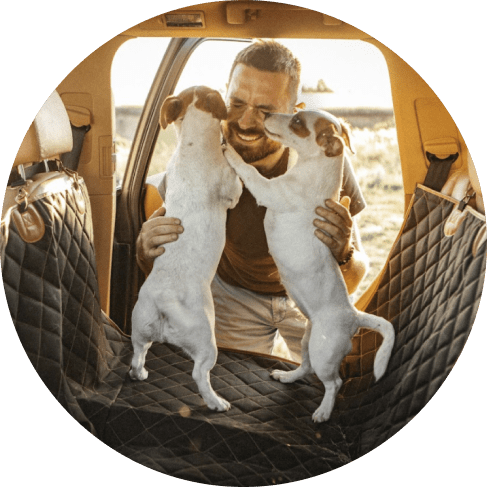 Keeping your car clean when traveling with dogs is easy
Take your four-legged friend with you
Enjoy a clean back seat
Forget about dirt, dog hair, sand and dust in your car after traveling with your pet-friend.
Easy to clean
Quickly remove dirt, dust and liquids with a damp cloth, and get rid of pet hair with a vacuum cleaner.
Damage-proof materials
A six-layer build is waterproof and plastic-thickened sidewalls protect against teeth and claws.
Keep your pet safe
4 headrest attachments, 2 seat anchors, and a non-slip bottom keep the cover in place, while the seat belt holds your pet for his protection and comfort.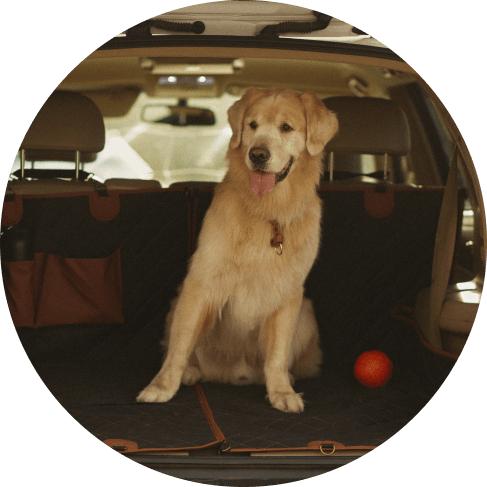 Travel Buddy Dog Car Seat Cover-

 Get The Best
 Let travel with your furry friend be comfortable and stylish using Travel Buddy Dog Car Seat Cover and also facilitate  easy and enjoyable road trips with Travel Buddy Dog Car Seat Cover to ensure cleanliness of your car. 
Travel Buddy Dog Car Seat 
Cover fits most car models with seats and headrests. Utilize the dog car seat cover in your rear seats or luggage compartment, or unzip it in the middle and partially use only half of dog car seat cover, doing so provides additional space for other passengers or luggage. Travel Buddy Dog Car Seat Cover is versatile to meet the need for optimal cleanliness of your car while keeping your dog and company comfortable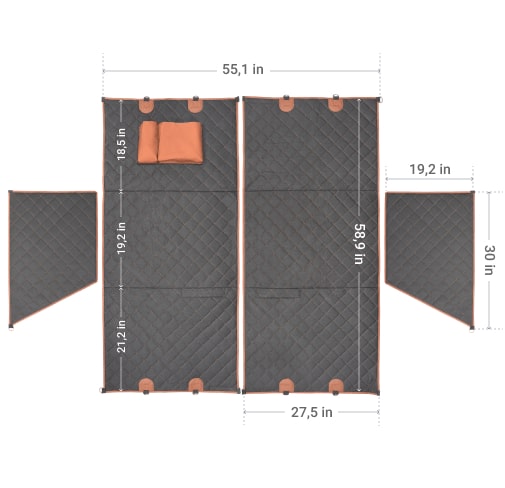 Travel Buddy Dog Car Seat Cover-Conveniently Fits Most Car Models Experience Best Road Trips With Your Furry Friend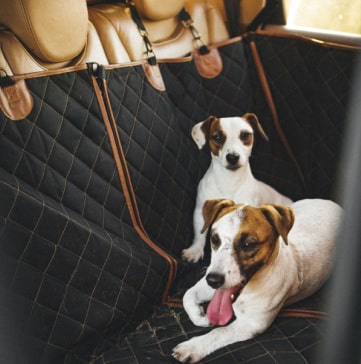 Durable No Slip Base  Coating
The PVC reinforced layer on the base of the dog car seat cover secures it securely and prevents slipping a very nice feature
Strong Plus Durable Fasteners
The dog car seat cover connects to the car seats with metal hooks and durable textile straps secured by Velcro zippered sidewalls.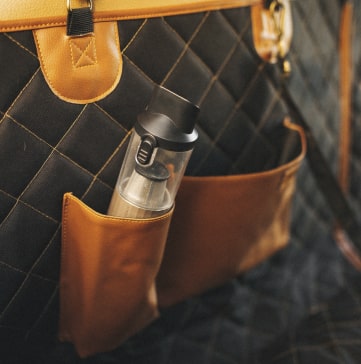 Convenient Storage Compartments
Store favorite dog supplies in storage containers for added best trip  experience and comfort for your dog while travelling on the road.
Optimize and Improve your Dog Road Trips with a Quality Dog Car Seat Cover

FAQs
The Travel Buddy will fit all car models that have headrests on their seats.
No, this seat cover is not recommended for washing machines. Use a damp cloth, vacuum cleaner, or your hands to gently hand-wash it.
Yes, you can easily fold this cover when not in use. All its parts are conveniently foldable.
Yes, it does. High sides and secure attachments will keep your pet from moving forward while you're driving.
The dog safety belt is included with the cover, so you don't need to buy it separately.
Share
View full details